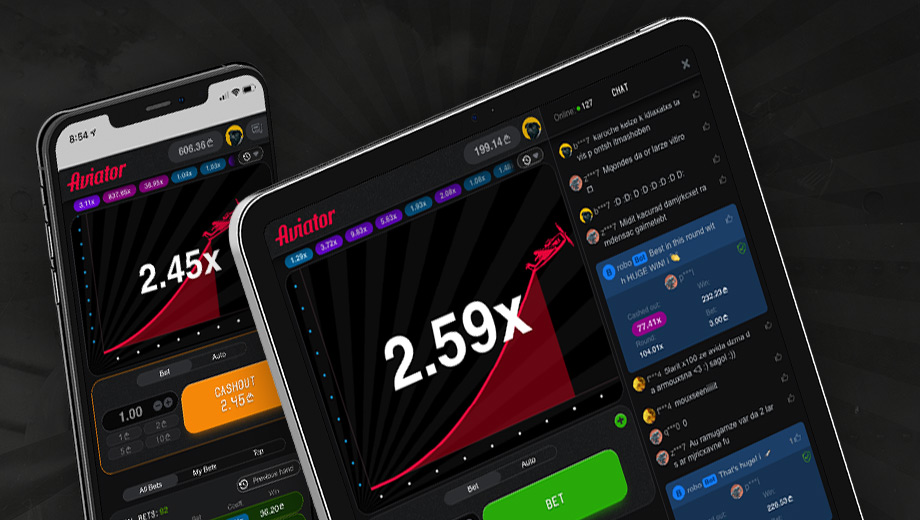 Aviator is a new kind of social multiplayer game consisting of an increasing curve that can crash anytime. When round starts, a scale of multiplier starts growing. Player must cash out before lucky plane flies away.
Originated from video gaming industry, this format became popular in crypto casinos, due to its simplicity and exciting gambling experience.
Engaging & Social
Aviator is not like other casino games. It introduces social elements and turns players into part of comunity.
In-game Chat
---
In-game chat is a great tool for creating game community with loyal players.
Its also new layer of communication and marketing medium for casino.
Live Bets
---
Everyone can see how much other players are betting and winning.
Live Statistics
---
In-game statistics module with biggest and hugest wins presented as daily, monthy or all time leaderboard.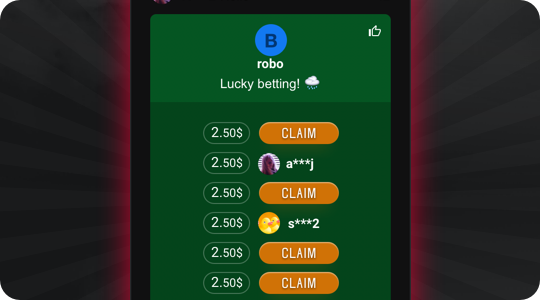 Rain Promo
This special promo feature adds amount of free bets into chat, at random times. Any player can claim these free bets by taping on "claim" button.
This is promo feature with goal to increase chat interaction and player time in game.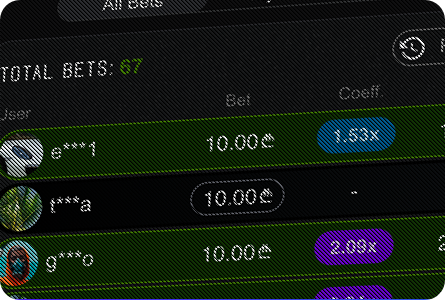 Free Bets
Free bets are the best way to introduce game to your customers or just use as a gift in random promotions and giveaways.